Welcome to the family, Mr. Omari Knox!
(Scroll down for the English version)
Autor: Sidney d'Almeida

Samstag, 3. Juni 2017, am Basketball Platz an der Pinakothek. Ein 30-jähriger Amerikaner wird beim "Park Authority" Streetball Turnier von seinem jungen Gegenspieler hart verteidigt. Ein schnelles Dribbling nach links, gefolgt von einem tödlichen Crossover nach rechts, der Gegner stolpert, die knapp 200 Zuschauer um den Platz flippen aus, der obligatorische Dreier nach diesem "Ankle Breaker" fällt auch noch bei tosendem Applaus. Das passiert bei diesem Turnier noch 2-3 Mal und ist immer wieder ein Highlight. Für die sorgt unser neuestes Familienmitglied bei unseren OSB Hellenen: Omari Knox.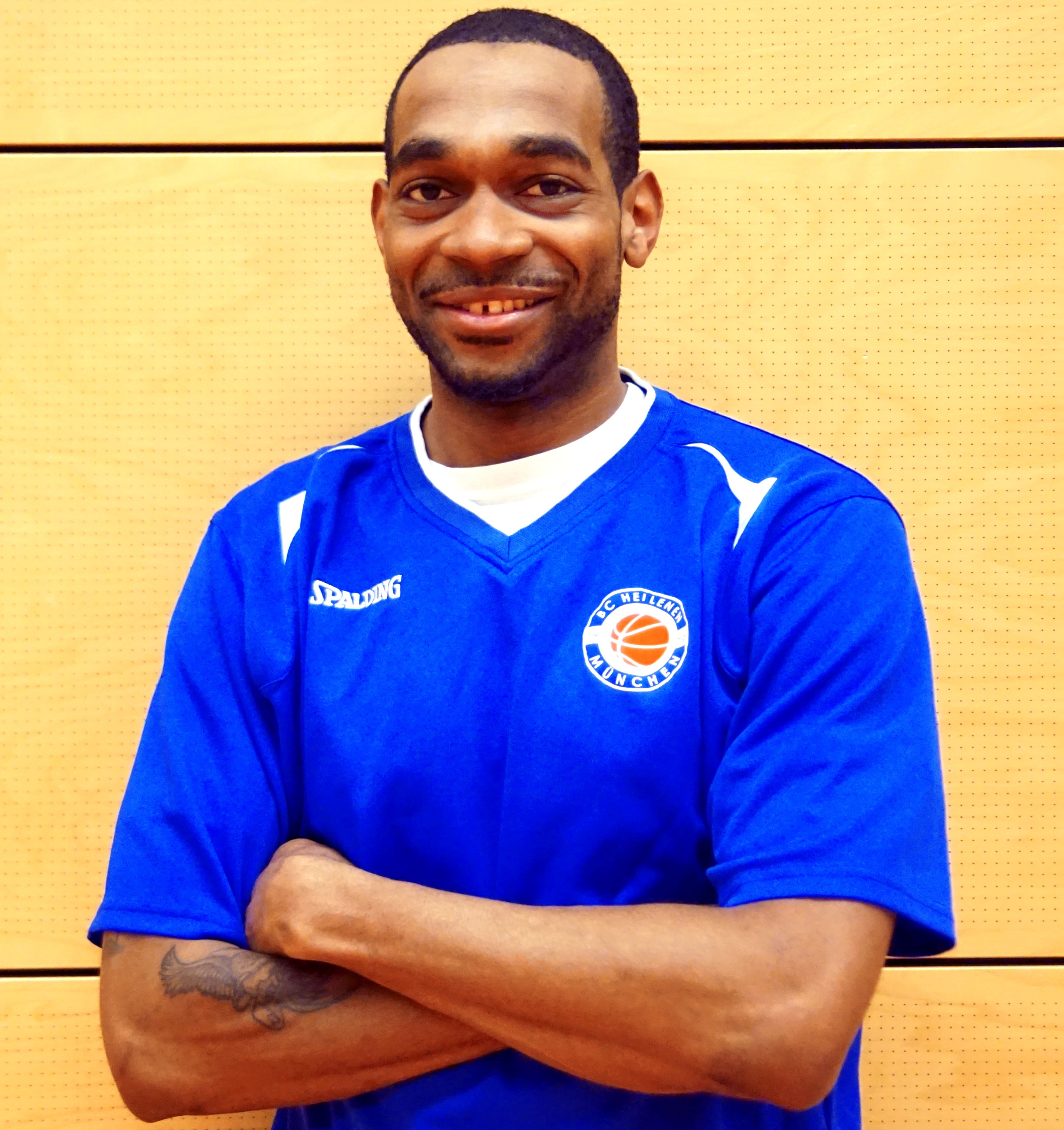 Omari Knox - Topscorer der Regio 1 ('16/17)
Omari ist ohne Zweifel ein Ausnahmespieler in München. Letzte Saison erzielte er die meisten Punkte in der 1. Regionalliga. Seine Statistiken sind beeindruckend: 24,8 Punkte, 7,8 Rebounds, 4,6 Assists, 3 Steals legt unser neuer Guard in 26 Partien im Schnitt auf. Er führte die Oberhaching Tropics sogar in der Anzahl geblockter Würfe (10) an.
Doch er ist nicht nur Basketballspieler. Er ist auch ein Vorbild für das, was unseren BC Hellenen ausmacht. Er organisiert die Offseason Einheiten mit den OSB Jungs, trainiert mit Ihnen so oft es geht und verbessert unsere jungen Spieler. Außerdem gibt er gerne sein Wissen an die nächste Generation weiter. Als Coach übernimmt der Amerikaner in dieser Saison unsere U14wbl und ist neben unserem Youngster Raphael Miksch der zweite Herren 1 Spieler, der sich der Jugend unseres Vereins widmet.
Omari ist in Brooklyn, New York aufgewachsen, ging ans Bloomfield College. Nach seiner Unikarriere rief ihn sein Agent Matt Haufer an und fragte ob er Interesse hätte professionell Basketball zu spielen. "Das war schon immer mein Traum, seitdem Ich ein Kind war", sagte er. Omari schickte ihm daraufhin mehrere Highlightvideos und drei Monate später gab es den ersten Vertrag. Seine erste Station war bei den Dachau Spurs in der Regionalliga wo er von 2009 bis 2011 und 2012 bis 2014 auflief. "Mein größter Erfolg bisher ist, dass meine Karriere solange andauert. Es haben nicht viele die Möglichkeit von einem kleinen College rauszukommen und mit Basketball Geld zu verdienen."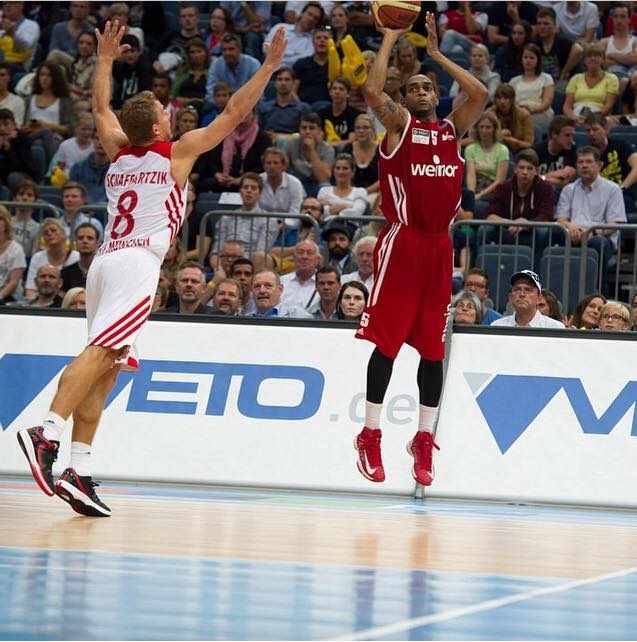 Omari mit dem Dreier über Schaffhartzik (Quelle: Rheinstars Köln, 2014)
In der Spielzeit 2014-2015 ging Omari zu den Rheinstars Köln, allerdings trennte man sich nach dem Aufstieg in die ProA dann von ihm. "Viele Leute fragen mich wieso ich nicht in höheren Ligen (ProB/ProA) spiele. Ich habe Angebote bekommen, habe sie aber abgelehnt weil die Gesamtsituation nicht stimmte. Es gab verschiedene Gründe." erklärt der Guard. "Ich möchte hier in München spielen und einem ambitionierten Verein helfen in die ProB oder sogar ProA aufzusteigen." In der letzten Saison spielte er wie erwähnt für die Oberhaching Tropics. Gemeinsame Ziele sind ihm wichtig: "Mein Ziel für die nächste Saison ist die Meisterschaft mit den Hellenen zu holen. Dann haben wir gemeinsam ein Ziel erreicht".
Man merkt ihm an, dass Basketball nicht nur ein Hobby ist. Der Sport ist seine Berufung: "Mein Motto ist, dass du den Basketball nicht betrügen kannst. Du kriegst immer die Leistung zurück, die du reinsteckst. Ich glaube, dass ich deswegen solange habe spielen können."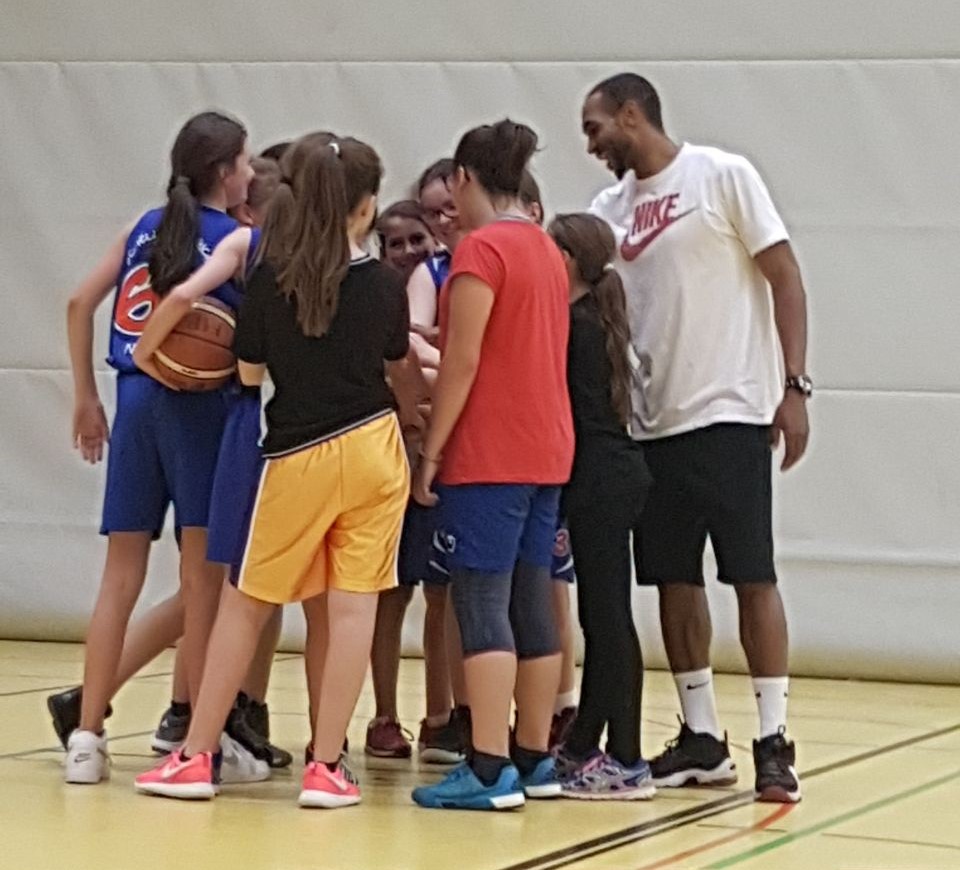 Diese Mentalität gibt er an unsere Jugend weiter, die begeistert ist von ihrem neuen Coach. Es ist allerdings auch etwas anderes meint Coach Knox: "Die haben sich irgendwie dauernd in den Haaren." meint er mit einem Lächeln. Im Sommer wird Omari in die Heimat fahren und als Vorbereitung mit ein paar Freunden an einem Turnier teilnehmen, bei dem unter anderem Ex-NBA Spieler Josh Boone und Gary Forbes in seinem Team spielen werden. Er rechnet sich gute Chancen aus. Mehr dazu und über unseren neuen Spieler und Trainer kann man auf seiner Instagramseite sehen.
Welcome to the family, Mr. Omari Knox!
ONE TEAM, HELLENEN GO!
Author: Sidney d'Almeida
Saturday, June 3rd 2017, on a streetball court next to the Pinakothek museum. A 30-year old American is being guarded closely by his young opponent. A quick dribble to the left is followed by a deadly crossover. The defender stumbles, a crowd of about 200 people cheers on loudly, as the three point shot swishes through the metal chains after that ankle breaker. This happens two or three more times during the course of the Park Authority tournament that day and it's always a highlight. The man responsible for the show is none other than our newest Hellenen family member: Mr. Omari Knox.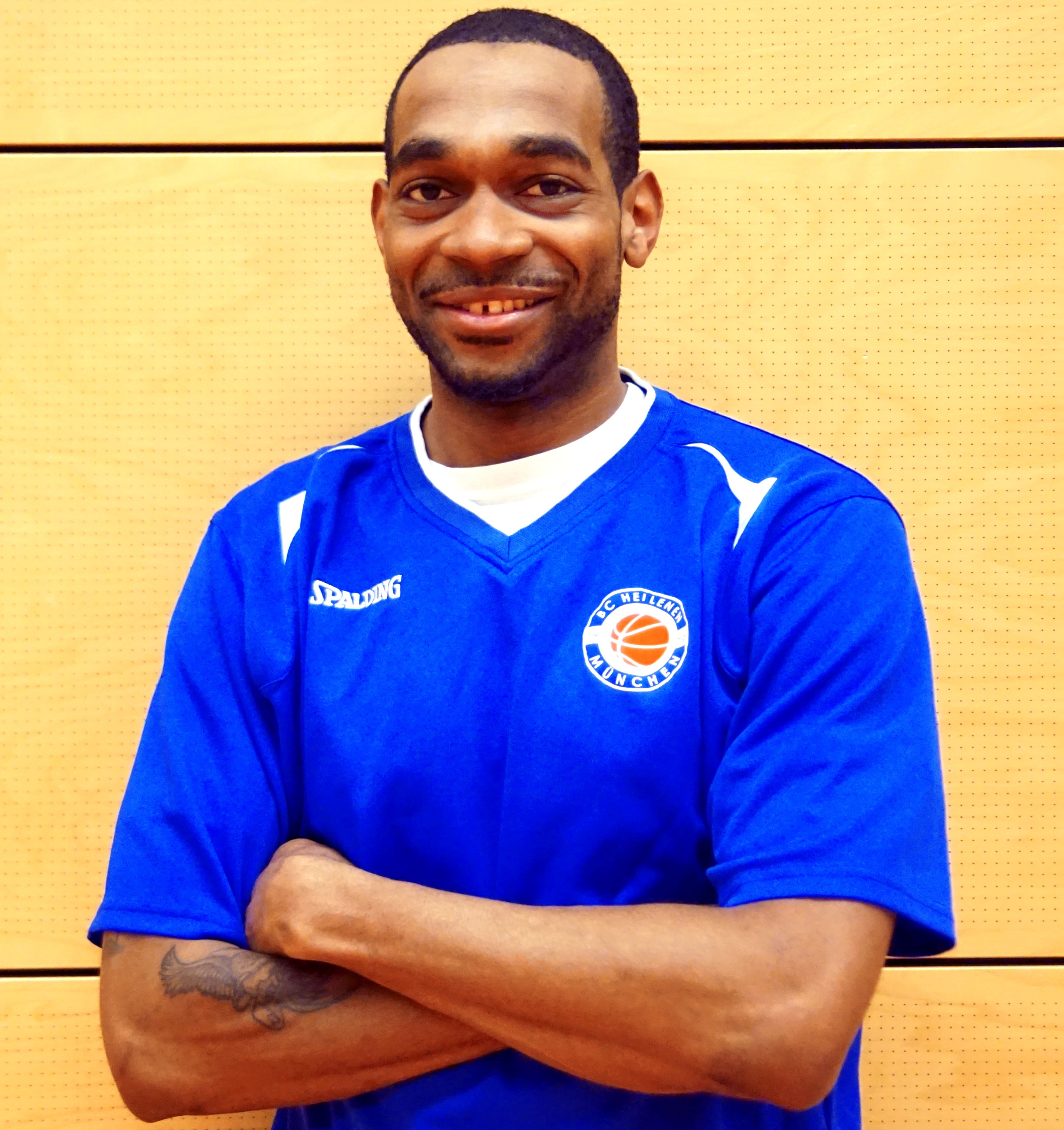 Omari Knox - Topscorer of the Regio 1 ('16/17)
Omari is an outstanding player in Munich, no doubt about that. Last season, he led the 1st Regionalliga in points scored. His stats were amazing: 24,8 points, 7,8 rebounds, 4,6 assists, 3 steals on average over the span of 26 games. He even led his team, the Oberhaching Tropics in blocked shots (10)!
He is more than just a basketball player. He is a role model for all the things BC Hellenen München stands for. Omari organizes the offseason practices for our OSB guys, works on his game as much as possible and dedicates himself to make our young talents better. On top of that, he teaches his knowledge of the game to the next generation. The American will coach our U14wbl next season and is the second player from the first men's team to take over a coaching duty, along with our youngster Raphael Miksch.
Omari was born and raised in Brooklyn, New York and went to Bloomfield College. After his college career, his agent Matt Haufer asked him if he was interested in playing professional basketball. "This has always been my dream since I was a kid", he says. Omari sent him highlight reels of his games and he had his first contract offer three months later. In his first season in Germany, the then 22-year old played for the Dachau Spurs in the Regionalliga, where he starred from 2009 to 2011 and from 2012 to 2014. "I would have to say my biggest success so far in Basketball has been the longevity of my career. Not everyone coming from a small college gets the opportunity to play professional, and continuously get jobs."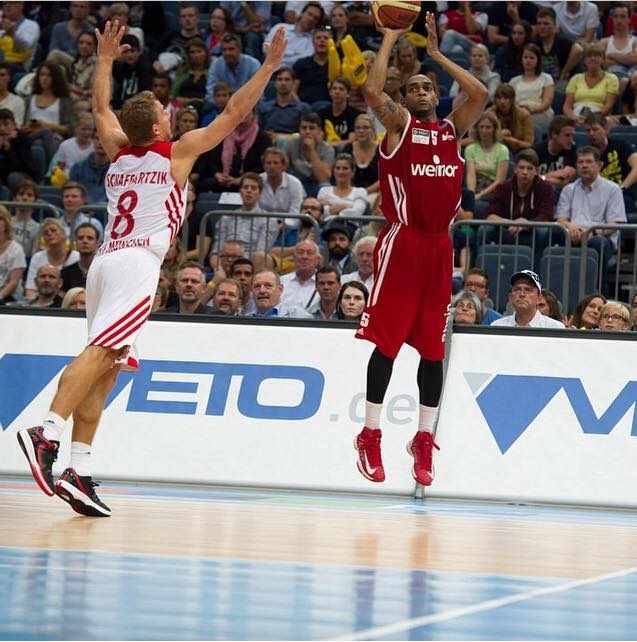 Omari knocks down the jumper over Schaffhartzik (Source: Rheinstars Köln, 2014)
During the 2014-2015 season, our new guard transferred to the Rheinstars Köln, who had ambitions to get back to the professional level and skipped the ProB after winning the league at the end of the year. Köln however, decided to release Omari after the season. "Many people ask me why I haven't played in the higher leagues (Pro B/Pro A). I have gotten offers in the past, to play higher but simply turned them down if I didn't feel comfortable with the situation" he explains. "I want the opportunity to play here in Munich, and help an ambitious club move up to the ProB/ProA". As mentioned earlier, he played last season for the Oberhaching Tropics. A common vision between him and the management is fundamental: "My goal for next season is to win a championship with BC Hellenen. Then we'll have both achieved our goals together".
When you watch him play, you see that Basketball is more than just a hobby. It is a vocation: "A motto that I've learned to live by, is that you can not cheat this game of basketball. You always get back the same effort that you put into it. I believe that's why I've been so blessed to play for so many years now."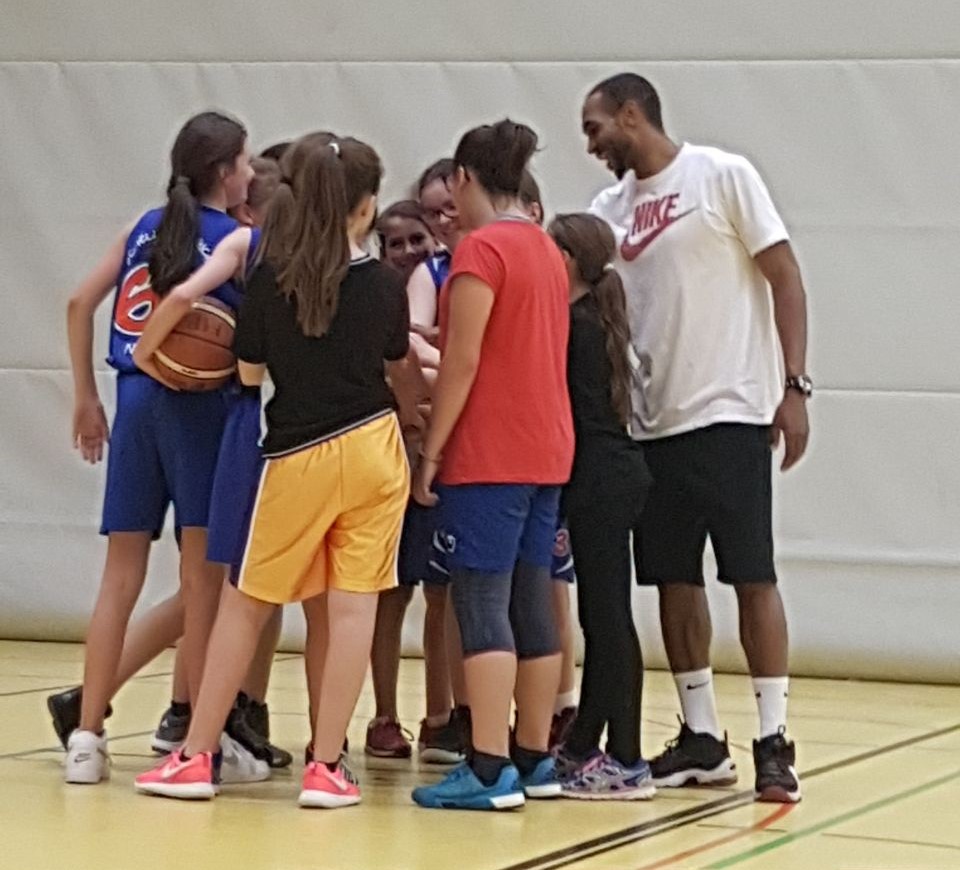 This mindset is an important feature that our youth teams need to embrace. Meanwhile, the girls are thrilled about their new coach. It is something different for Coach Knox: "They always touch their hair when they play" he told a friend at Park Authority. At the end of June, Omari will return home to compete in a tournament with some friends. Those include Ex-NBA players Josh Boone and Gary Forbes. They have a great chance to win and we wish the Talladega Knights all the best.
If you want to know more about our new player and coach, go visit his Instagram feed.
Welcome to the family, Mr. Omari Knox!
ONE TEAM, HELLENEN GO!
BC Hellenen München was founded in 1996 and prides itself on "Uniting Cultures" through Basketball. Everyone is treated equally and is a family member as soon as he enters the club. Once you are in, you will never get kicked out, unless you behave accordingly. Members take on different roles within the club to make it a successful entity and on top of the success on the court, there are a lot of successes off the court, in the form of social projects like helping refugees or the crowdfunding plan of building a basketball court in Romania, to allow kids to have a future through sports. For more information about this project, click here.